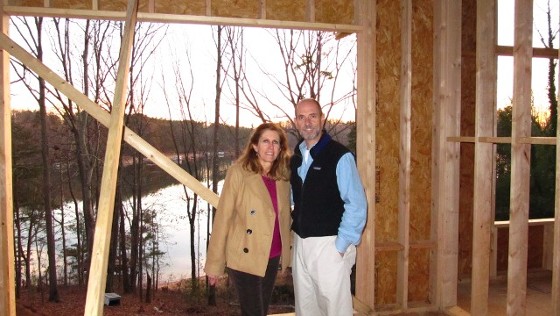 Lewis Miller; as a Senior Vice President and a member of CBRE Hotels, he is responsible for a variety of real estate assignments including acquisitions, dispositions, development and finance. His experience in the hotel industry includes development, project management, finance and institutional portfolio management.
Lewis worked for Jim Jacoby at JDI who redeveloped Atlantic Steel to become Atlantic Station - a brownfield redevelopment, and held positions with Holiday Inn Worldwide, The Prudential Realty Group and Laventhol & Horwarth.
During the early 70's, Lewis held culinary positions with Maxwell's Plum in New York City, the U.S. Ski Team, Ski Park City West (the Canyons today), the Macke Food Corportation and the Hotel Slalom in Zermatt, Switzerland.
Lewis graduated with distinctions from Cornell University's School of Hotel Administration.
Leslie Kane is a Certified Nutrition Coach and a Health Educator for Designs for Health, a national nutriceutical company. She assists healthcare practioners to integrate nutrition education into their practice in addition to working with corporations and individuals to utilize nutrition as the foundation for their daily health regimens.
Prior to her career change, Leslie had been in the real estate, relocation and mortgage related industries for over 25 years. Most recently she was the State Manager for the Nehemiah Program in Georgia for 8 years. In this position, she was responsible for the direct marketing of Nehemiah's Down Payment Assistance Program for FHA financing in Georgia.
Leslie was the Industry Relations Director for Virtual Relocation.com which was "the Internet's first moving & relocation mega-site". Based in Portland, Oregon. VirtualRelocation.com was the Internet's first and most comprehensive online provider of relocation information, services and analytic tools.
Prior to her dot com experience Leslie was the VP of Membership for 13 years at All Points Relocation/RELO (now Leading RE) She actively participated in various real estate and mortgage organizations as a speaker and trainer nationwide.
Leslie earned a degree in Environmental Communication and Public Relations from the University of Florida, and is a graduate of Clayton College of Natural Health where she earned a Masters Degree in Holistic Nutrition.